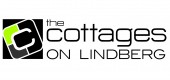 THE COTTAGES FAQ PAGE
WHY THE COTTAGES?
At The Cottages, we believe that our cottages provide a home away from home! Our office is open six days a week to accommodate our residents' needs. We also hold monthly community events to give our residents an opportunity to meet their neighbors, consult with our team, and get a break from the stress of college life! We hold weekly 'We Cook Wednesday's' to provide a free meal to residents and we also donate back to our community each month. Keep an eye on our social media for more information on upcoming social events! We are located approximately 1 mile from Purdue Campus. We provide a shuttle service to conveniently take our residents where they need to go! You can download the live tracking app, MyCityBus. Additionally, there is free Cable and Internet to all of our residents! Our recently remodeled clubhouse provides a 24 hour study room, desktop computers and access to a printer. And with our 24 hour fitness center, volleyball court, fire pits, Luxer packaging center, resort-style pool and basketball court – well let's just say there are plenty of leisure activities available to unwind!
WHAT DOES THE LEASE LOOK LIKE?
Here is an example housing contract
that outlines your commitment upon signing our lease.
WHAT ARE THE PAYMENT METHODS FOR CURRENT RESIDENTS?
Payments can be made online at our website with an electronic check (automated ACH payment) or via credit card. Payments can also be mailed or dropped off in the office or the drop box via Check or certified funds. Rent payments must be paid in full. Rent is late as of the 4th, and will result in a $50 late fee, with a $10 additional charge per day each day after.
WHAT IS YOUR PET POLICY?
Yes, The Cottages is a pet-friendly community! We do have a weight limit for dogs up to 50 lbs, and have some breed restrictions. There will also be a one-time cost of $250, and a reoccurring monthly charge of $25 per pet.
WHAT DO I NEED TO BRING TO MY NEW COTTAGE?
While the furniture and appliances are included, there are a few personal items that will need to be added: COMMON AREA ITEMS: Trash Can, Trash Bags, Pots and Pans, Cups, Plates, Silverware, Dishwasher Detergent, Laundry Detergent, etc. BEDROOM: Linens (Extra Long Full Bed), Pillows, Towels, Toiletries, Shower Hooks and Curtain, and of course the comfort items that will make your new Cottage home!
WHAT DOES THE TERM 'LEASE BY THE BED' MEAN? AND HOW IS THIS BETTER?
"Lease by the bed" means that we lease out our Cottages by the bedroom, therefore these are individual leases. Individual leasing provides the opportunity for our resident to reap the rewards of our cottage community, while making sure that each resident is only financially responsible for their own portion of the rent.
DO YOU HAVE A QUESTION THAT IS NOT LISTED?
Email us
!